Alan Hope
Simulator
More...
Blog
15 July
The todo list is long just now, and a bit of pressure because deadlines...
12 July
Cheers eBay - some new gear! A Minilogue...
More...
Hifi
DIY High-end Hifi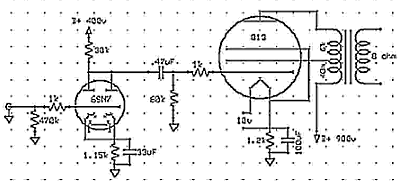 More...
Jet5
Jet5 anaesthesia-related websites

Jet5 Home

WOSSA

Paindata

WOSAT

Logbook
Photography
Music
Hi-res FLAC streaming is supported natively in Chrome and Firefox. (IE, Edge and iPad users are out of luck as usual).
FLAC lossless, then what is probably the best lossy file format - the interesting opus. Opus @ 192 should be transparent. How good are your ears? Finally the ubiquitous MP3 at V2 - a VBR at approx 190 kbps.
FLAC (16bit/44.1kHz) 34MB
Opus (vbr 192 kbps) 7MB
MP3 (V2 ~190 kbps) 7MB
More...
Coding
More...